Map Editor - Is where you can customize your own map! By adding walls, floors, and most of all, wea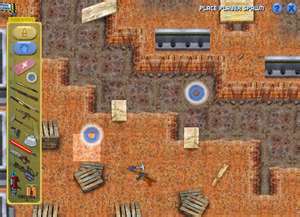 pons! After your finished, you can show it off to your friends and invite other stickmen to play in your map. If alot of people like your map, you can get it featured in Stick Arena! And an award for your account is a gray/black builder spinner! If you continue getting your map featured again, you earna  golden builder spinner, and after that is your own choice on the color of your builder!
Ad blocker interference detected!
Wikia is a free-to-use site that makes money from advertising. We have a modified experience for viewers using ad blockers

Wikia is not accessible if you've made further modifications. Remove the custom ad blocker rule(s) and the page will load as expected.